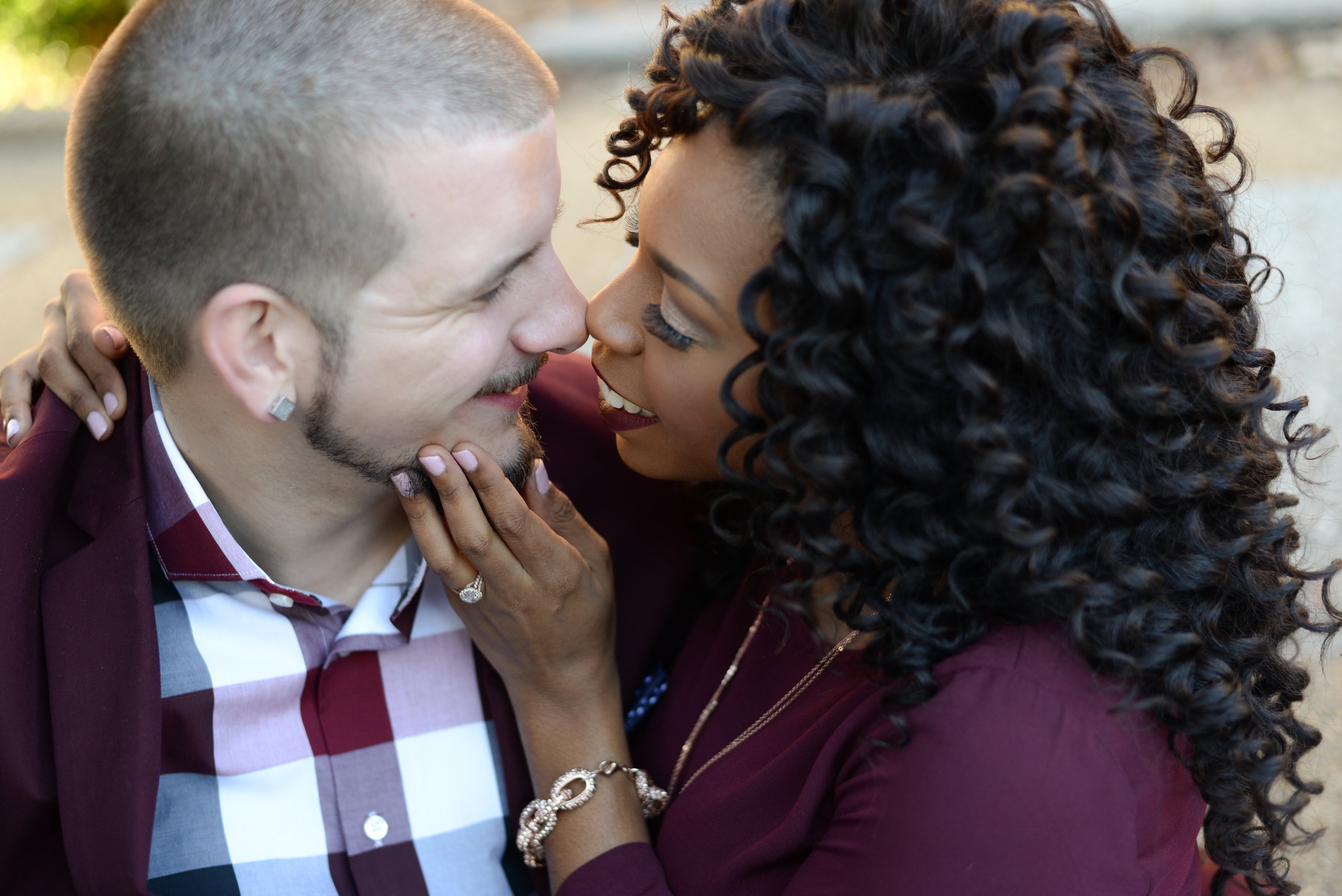 Tiffany Naté
Hello! I am Tiffany Naté and I'm a hair and makeup artist
in Washington DC.
I believe we are all unique individuals created with purpose, and we're able to live our best lives when we are confident in who we are and embrace our own style. Because when we look good, we feel good. And when we feel good, we are ready to take the world by storm. As a Hair and Makeup Artist, I am here to bring your style to life!
I never would have imagined that by bravely taking ownership of my purpose and creating a unique style that I would land a dream job in television. I have been mesmerized by beauty and fashion since I was a young girl. I remember playing dress up in my mom's closet, playing in her makeup, styling my baby doll's hair, and I was totally the girl who cut her own crooked bangs! Image and style has always been a part of my life, but I never believed that it could be a career option.
I attended Howard University with my sights set on becoming an entertainment lawyer (after all, I wanted to be as close to Hollywood as possible since I wouldn't be there as a hair and makeup artist). But after getting a taste of what that career path would entail, I decided to do what felt right for me and finally pursue my career in the beauty industry.
Making the decision to go to cosmetology school was one of the best decisions of my life! After working in a hair salon for a few years, I added Makeup Artistry to my skillset and my career began to skyrocket!
I now work as a staff Hair and Makeup Artist at CNN, and I've had the pleasure of touching the faces of notable on-air talent like Anderson Cooper, Mark Cuban, Iyanla Vanzant, Jake Tapper, Wolf Blitzer, and Don Lemon, as well as political figures such as Bernie Sanders, Nancy Pelosi, Mike Pence, John and Cindy McCain. I've had the opportunity work at the Republican and Democratic National Conventions, Vice Presidential Debate, and Presidential Debates. I even had the opportunity to work in the White House alongside President Barack Obama, and my work has been viewed in Elle, Vogue, and Sophisticate's Hair Magazines.
Whether it's for a TV appearance, a photo shoot, a red carpet appearance, or a wedding, it is so fulfilling to help my clients look and feel like the best, most confident versions of themselves in their most important life moments! I am so excited to continue my beauty journey and I look forward to all the new possible opportunities the future holds.
If you are looking for someone to…
determine your new specific look that caters to your lifestyle
help you makeover your look to be noticed for that next promotion
make you stand out at your next special event
bring your vision to life of your big day
I am available to provide hair and makeup services for a select few weddings, special events, and productions. Click the button below to tell me about your needs!
Professional Hair, Makeup, & Grooming Services
Production
Hair, makeup, and grooming services available for commercials, television/film, and print advertising. Services for corporate headshots and productions are also available. Companies that we have serviced include CNN, HLN, Kyocera, and Working Nation Productions. Contact us for rates.
Weddings
Beauty services offered to help create your special day beautiful. Services available for bride and wedding party. Contact us to customize your beauty services for your special day.
Special Events
Need glam services??? Need to look fabulous for the red carpet, or special dinner. Contact us for luxury on-location services.
Interested in working together? Contact me today!
Tiffany Naté Beauty
202.227.6264
info@tiffanynate.com